Looking for the best Christmas light installation company in Tulsa to bring some sparkle to your home this holiday season?
If so, you've come to the right place!
This information applies to potential customers for both residential and commercial lighting services in and around Tulsa, including but not limited to Jenks, Broken Arrow, Bixby, Owasso, and our neighbors throughout the Tulsa Metro Area regardless of county or zip code. Much of the information can be considered accurate for other locations, but weather, traditions, and pricing are likely different throughout the USA.
Making your house look like a winter wonderland with beautiful lights is something that's just as important for some homeowners as having a giant tree and a pile of presents.
That being said, we know it can be hard to find the best Christmas Light Installation company in Tulsa for you. There are a lot of companies offering their services in preparation for the holiday season, but finding one that meets your needs can be challenging if you don't know what questions to ask.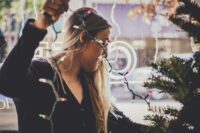 Besides possibly doing it yourself, we wrote this guide in order to make the process as easy as possible for you with the most important information you need to quickly make your decision.
From this guide, you'll be prepared to ask the questions that are important to you so you can make a better, quicker decision to answer the most important question:
Which company serving the Tulsa, Oklahoma Area is the best Christmas light installer near me?
Trusted Reputation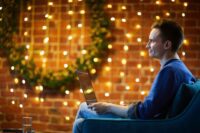 We've all heard the term, "you get what you pay for," but what does that actually mean when it comes to choosing a Christmas light installation company in Tulsa?
You want to make sure you're choosing one that has a reputation for doing high-quality work that's both on-time and on-budget.
If you choose a company with a poor reputation, you maybe could have avoided the same negative experiences that other customers did for a particular company, such as:
lights reported not working and they didn't come to repair them
being installed in a disappointing or untimely manner
damaging your property during installation or uninstallation
going over budget, requesting any significant increase in the amount owed without your prior agreement
This can lead to a huge headache during one of the most exciting and already-busy times of the year.
A trusted company will have a great track record and references so you can expect a satisfactory result for yourself.
Third Party Online Reviews
Search for online reviews from third parties, not just a company's own website. Technically, they could make up the ones on their own website–representing ones they'd like to have but didn't yet earn. So it may not be completely dishonest, but let's focus on more trustworthy reviews.
Third party review sites include Google Maps and the Christmas light installation company's Facebook page because reviewers are required to have their own accounts, not posting anonymously.
Other review sites like Yelp, BBB, and Angi are to be considered less because they allow posting anonymously or could be influenced by the amount of advertising dollars a company spends with them.
A long history of beautiful Tulsa Christmas light installation
Word of Mouth Recommendations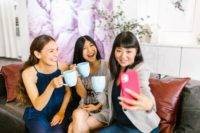 Word of mouth will always be very important because it comes from people you know and whom know you and your preferences.
When you hear of a good installer from a trustworthy source, just do a quick Google search to confirm and accurately set your own expectations, since everyone has their own priorities.
If you can, talk to a few of your fellow Tulsans with well-lit homes and ask which company they use, if they'd recommend them, and what they'd recommend specifically for your house.
They might even get a referral benefit if you pass along your name with your quote request, depending on the installation company's policies.
Insured for Christmas Lighting Services
There are plenty of professional Christmas light installation companies to choose from, but some are likely to be more reputable than others.
It's common for landscaping and roofing companies to offer holiday lighting services because it's a way for them to keep their employees working in their slower season. The benefit is that you might already have a trusted company that offers the exact service you're wanting.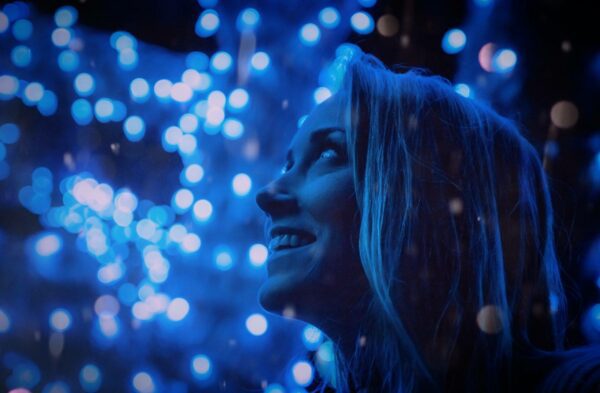 Not all outdoor service companies offer holiday lights so why should every single one of them pay premiums for such coverage?
All reputable companies will be insured specifically for the Christmas lighting services they offer. A landscaping or roofing company's typical policy likely does not include coverage by default, requiring an add-on policy.
Calling a sign on the side of the road might seem the easiest way to go, but doing 5 minutes of due diligence might save you a lot of trouble avoiding an amateur installation job–especially if they're not properly credentialed.
Although it's not all bad to hire independent contractors to hang holiday lights, it's ideal to choose a company that employs full-timers that are consistently committed to the company's goals and level of quality.
GreenPro Christmas Light Installation (the authors of this guide) is an example of a professional Tulsa Christmas light installation company that has years of 5-star reviews from third party sites and is adequately insured for all the services they provide.
Quality of Materials
Unless requested, it's likely that your professionally-installed roofline lights are LEDs.
LEDs are much more energy efficient and rugged. In the past, they might not have been as bright but LED technology has improved significantly over the past decades so using LED Christmas lights is usually the way to go.
There are, however, differences in quality. C9 bulbs are the extra large ones that look the best on any roofline. When shopping around, you can assume C9 bulbs will be used, but it's always best to confirm.
Commercial-grade Christmas bulbs can be ordered in almost any color (blue, pink, orange, white, red, green, etc.) in a faceted or smooth bulb style.
As a bonus, they're shatterproof–nearly indestructible–so you don't have to worry about glass breaking onto your gutters, driveway, or lawn if they're mishandled or due to bad weather.
One of the benefits of hiring a pro is that they design, acquire, and store the lights. If your company warranties your lights, you don't have to worry about finding the best source of quality bulbs and other equipment or maintaining it from year-to-year, such as bulbs going out or storing them in a way that avoids tangles or which ends match together from last year.
Besides the C9 roofline lights, there are different sizes, types, and styles of lighting for the rest of your installation. For example, wrapping your trees and bushes with net lights always looks great, and you may have interest installing lawn decorations, laser lights, or rope lights.
During the holiday season, you can enjoy time with family and friends while having an over-the-top beautiful lighting display compared to a DIY install.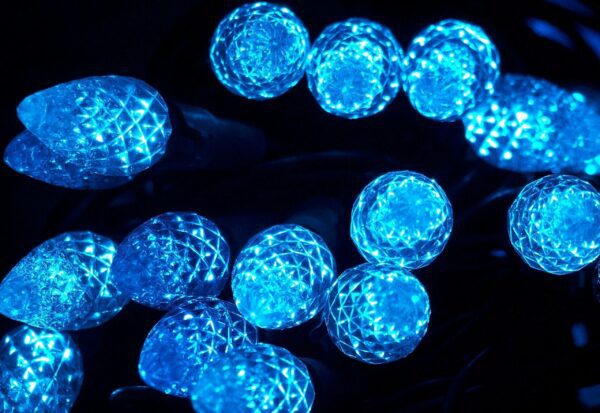 Warning Signs When Hiring an Installer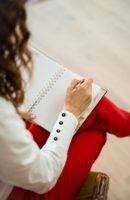 As we mentioned, one of the best ways to find out if a company is reputable is by talking to customers they've worked with in the past. If you have a friend or family member who has used their services before, you can talk to them and see what they think.
When requesting details, take notes and watch out for warning signs when interviewing a company to try and figure out if they're a good fit for you:
If they don't provide references or have a proven track record, you might want to move on to the next company on your list.
If they try to rush the installation or don't ask you about your roof type or other important information, that can also be a red flag.
If a company has been around for years and has glowing reviews, it's more likely that there are a few people who are unhappy with the work they did.
If a deposit is required (especially for larger jobs), use good judgement and watch out for overly-aggressive payment requirements.
Where to Install Christmas Lights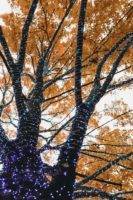 Where you decide to install your Christmas lights is an important factor to keep in mind.
If you're installing lights for the first time and want to meet a specific deadline, you'll want to get scheduled as early as possible because scheduling fills up quickly.
There are hundreds or thousands of homes to service within 1-2 months so getting completed by a specific date requires decisiveness of what you want and where you want them plus coordination with your installer, and some companies may charge a premium for priority scheduling.
Residential Holiday Lighting Installation
Of course, the most common installation is along the roofline of the front of your house because installing along all 4 sides of your home may not be the best use of your budget since all sides may not be as visible and therefore not as likely to be enjoyed.
Depending on your the linear feet–which affects the cost of Christmas lighting services–along your roofline and similar areas like doorways, windows, and garage doors, you could save half or more by not doing the other 3 sides of your home.
To affordably get a spectacular result, you could put those savings toward maximizing the front of your home so it delivers the most joy for your family, friends, and neighbors.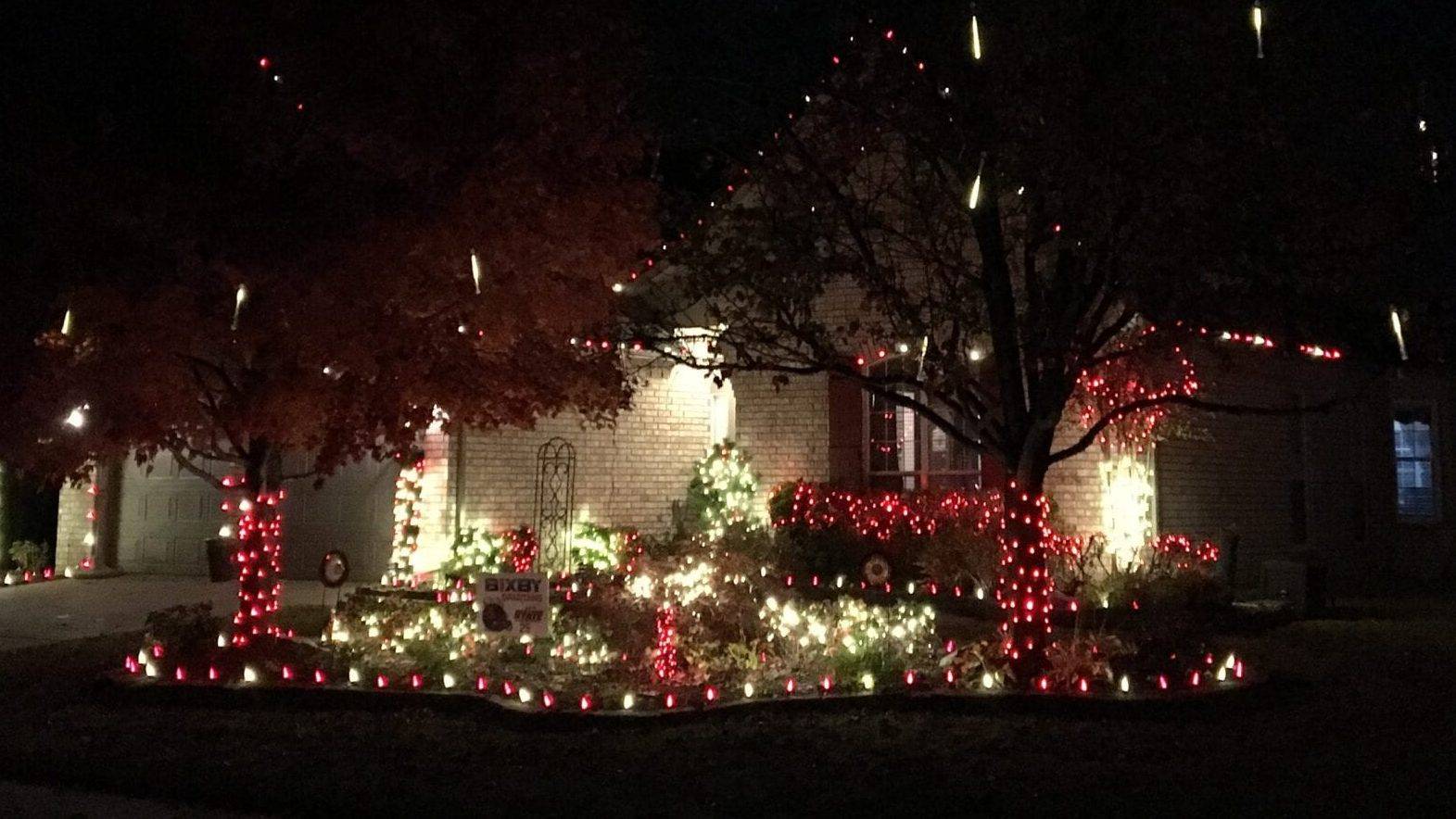 Using net lights on bushes, wrapping trees, or using less common accent colors are easy ways to create a more interesting–more impressive–Christmas lighting display.
Commercial Holiday Lighting Installation
All types of businesses get into the holiday spirit by decorating indoors, outdoors, or both.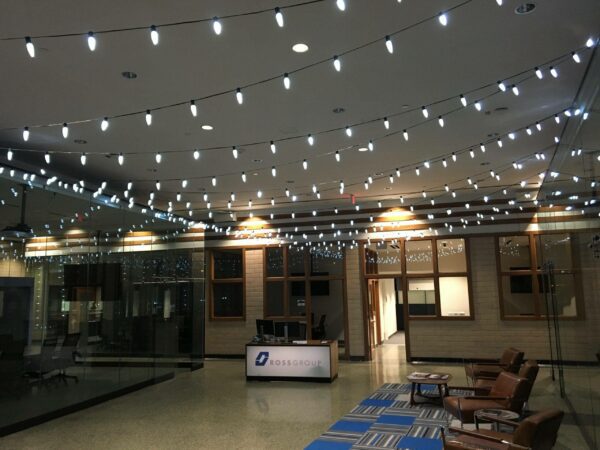 Outdoor Christmas lighting companies usually don't provide interior holiday decorating services like designing your lobby with ornaments, Santa figurines, and wrapping your staircase with garland.
However, we are the right call to install both interior and exterior commercial building holiday lighting, including wrapping large and small trees and bushes, hanging lights from your business' exposed industrial ceiling, and of course doing the roofline of commercial building.
Some companies are able to install "light displays", which are typically structures in your yard like lighted arches, a string light Christmas tree, or spelling a word in lights. These fall under Custom Christmas Lighting Design, typically cost thousands of dollars, and are usually only for commercial customers–or residential customers with something to prove!
Not all lighting companies do business lighting designs due to insurance limitations, not having large enough crew members for large installation jobs, or from lack of specialization in the light displays requested from commercial customers.
Plan for the Long-Term
Ask your installer about their design ideas for your property and consider requesting a basic, mid-range, and "wow" version to get a better understanding of their capabilities and attention to detail. They've likely performed hundreds or thousands of installs over the years, and each house and client is different, so don't worry about being viewed as needy or difficult.
It's best to choose a design in the initial year that you'll be happy with for many years so they can install it for you year after year.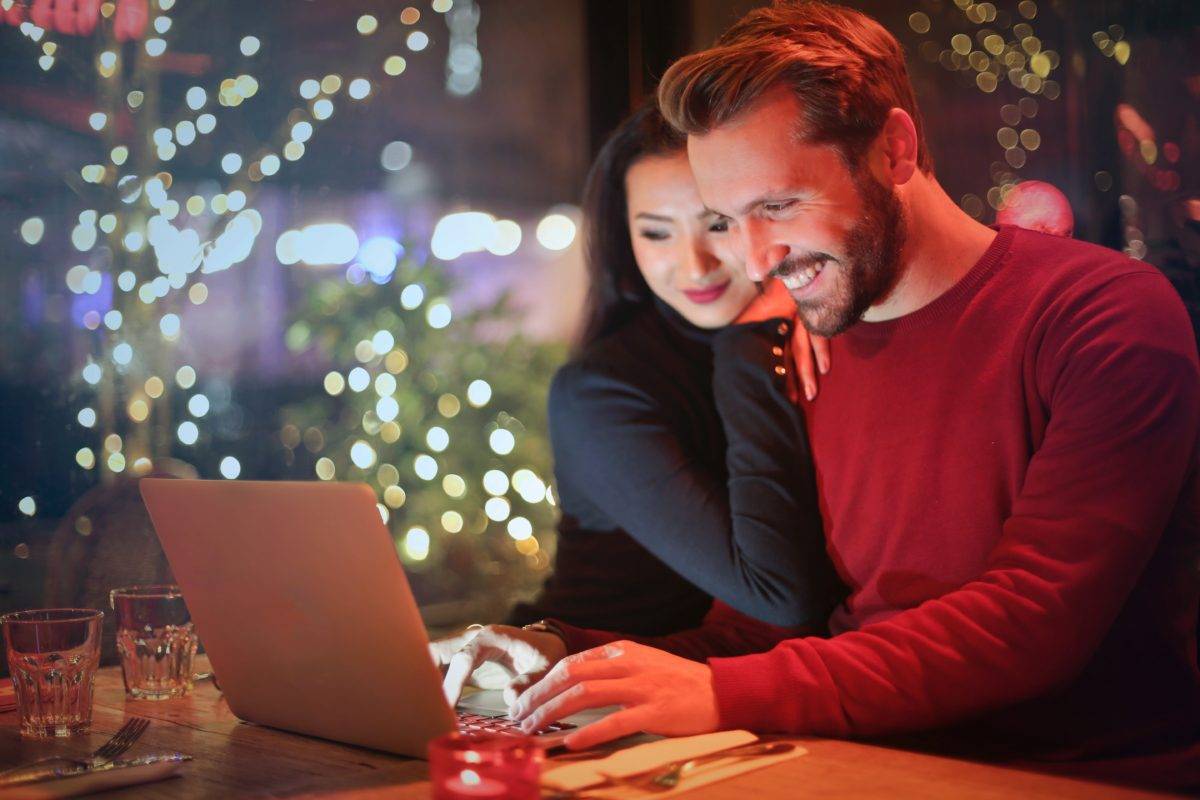 Initial Year Cost and Renewal Cost
It's common that the initial year you become a client will be more expensive, although some companies do not pass along their up-front costs to you and instead keep the price constant in the expectation that you'll be a happy client for years.
The initial year is more expensive for the installation company because they need to order the lights specifically for you. Even if they have the lights you want on hand already, they still need to measure and assemble them to your home's dimensions, including accommodating your available electrical outlets and peaks of your roofline.
Some companies offer just an installation service and you bring your own lights. This is less typical for established Christmas lighting companies and more likely to be offered by a handyman or neighbor looking to make some extra cash during the holidays, in which case you won't be sure if they'll still be available for the uninstallation.
However, some larger companies do offer the standalone install/uninstall service. Going this route will look less expensive, of course, but you'll be responsible for any lights going out and will be limited to the lighting equipment options available to consumers. Additionally, you'll need to store them in an organized manner, taking up space in your garage or storage unit.
Since more lights equals more price, one way to afford a higher-end install is to enhance it year after year. If you want to consider doing this, make sure to include your professional installer in your planning because they may have great ideas or may not be interested or capable in delivering the parts most important to you.
Including providing the lights, installation, uninstallation, and year-round storage with warranty:
Expect to pay a minimum of $375 for a basic installation.
For a mid-range budget, expect to pay a minimum of $800.
Higher-end lighting jobs start at $1,500, catering to each of your special requests.
There are a variety of factors that might increase the cost of your specific job:
2nd story costs more than a standard roofline
Custom Christmas lighting requests like non-LED bulbs or changing your bulb colors each year even if keeping the same layout
Automations like color-changing bulbs or being in sync with music (most installers don't provide these services)
You can learn more pricing details in a separate article, and here's a helpful video we've provided for your reference:
Some things you think might cost more but don't:
Basic color combinations like white along the horizontals and red along the angles of your roof
Measuring accurately so all the points of your roof have a light on them
Including an energy-efficient, no-maintenance photosensitive timer so your lights are only on when it's dark outside
Securing extension cords and other supporting equipment like stakes
Wrapping and hanging a wreath you provide (but doing so for 10 wreaths would cost extra)
Permanent holiday light installations are available for several thousands of dollars. They're installed once and stay up throughout the year, which you may enjoy during other holidays like red, white, and blue. They are far less common and take multiple years to breakeven compared to an annual service. Additionally, you're committed to a permanent design and are responsible for upkeep and maintenance (which should be very low).
Even if you have permanent lights installed on your home, you can hire an annual installation company to wrap your trees, bushes, and around your doorways.
Additional Services Available
One of the best ways to display holiday cheer is by installing twinkling lights. Especially during the holidays, everyone should be welcomed to get into the festive mood, and the decorations should reflect that spirit.
A qualified Christmas light installation company in Tulsa, OK can give your home the exterior lighting makeover it needs at a price you can afford. You'll also avoid potential injury and headache while getting a better result than DIY.
Depending on the company you choose, you might be able to take advantage of other services as well.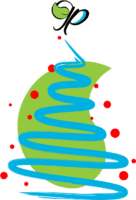 At GreenPro Christmas Lighting, we love to "go the extra smile" all throughout the year, and holiday lighting brings so much joy to our staff, our clients, and the entire Tulsa Area.
As an established landscaping company, we offer a variety of outdoor services including:
Like other landscaping and roofing companies–but unlike less consistent individual businesses–because we offer various services year-round, we're available to provide quotes and answer questions anytime.
We recommend getting your Christmas lighting quote in September at the latest so we can schedule your installation with priority in October or November. This allows you to enjoy your seasonal lights for the longest amount of time.
Of course, we always welcome your inquiry about additional services we could offer you throughout the year. As a trusted service provider, you'll already know how well we work for you and our commitment to quality and care.
Summary
Imagine coming home each night of the holidays to a perfectly-lit home, designed just for you and your family. Everyone will enjoy it and be warmed in their hearts even when it's cold outside.
There are many reasons to invest in the installation of Christmas lights for your Tulsa home (and even your business), and there are plenty of companies to choose from.
Choosing the best Christmas light installation company for your specific needs requires knowing what's available and which questions to ask that are most important to you.